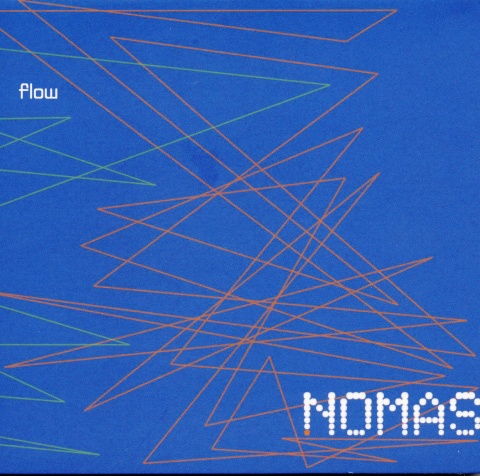 Publisher: NOMAS, Finland
Label: SIBELIUS ACADEMY Folk Music Department recording 94
Release date: 2009
Cat.No.: NOMASCD001

Recorded in: Denmark & Finland.
Producer: Vidar Skrede
Sound engineers: Hannu Oskala, Torben Sminge
Mastering: Hannu Oskala
Cover design: Vidar Skrede

Buy download directly from Vidar at bandcamp.com

Buy downloads from:
Apple Music, Amazon Music

Stream on:
Spotify, Youtube
---
Tracks:
1 Flow (by Pauliina Pajala)
2 Lokasottis (by Pauliina Pajala)
3 Oikedee (by Christian Stærke)
4 Bolbropolska (by Vidar Skrede)
5 Ymer i haven (by Christian Stærke Hansen)
6 Nofo-waltz (by Michael Graubæk)
7 Laulu (by Pauliina Pajala, lyrics trad. Finland)
8 Tyska Blekingen (by Carl Nyqvist)
9 Set de Michel (by Olli Kari)
10 En lille vestern om (trad. Denmark)
11 Hendrix polska (trad. Finland – live at Mimeteateret, DK)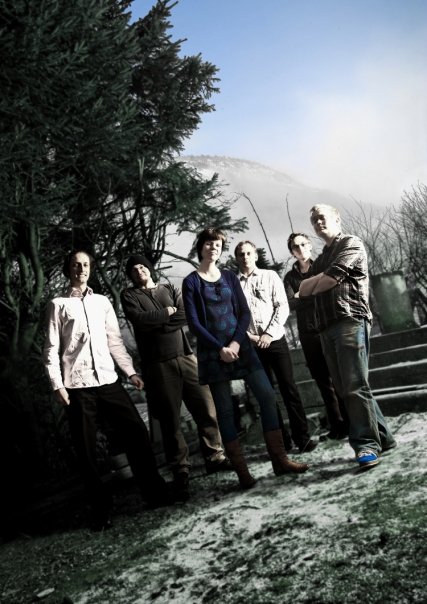 NOMAS is a result of the new Joint Master Programme in Nordic Folk Music which is between Sibelius Academy in Helsinki, Carl Nielsen academy of Music in Odense, Royal College of Music in Stockholm and Ole Bull Academy in Voss. NOMAS are the six first musicians with a master degree in Nordic folk music and are there by pioneers of this Joint Master Programme in Nordic Folk Music and the first all-Nordic folk music band ever!
NOMAS are:
Michael Graubæk – fiddle, viola – from Denmark, has been playing folk music since he was a child and is now one the most talented fiddlers on the Danish folk music scene, playing with bands like ZAR, TrioTHG, Klaus Pindstrups Orkester.
Christian Stærke Hansen – bass – also from Denmark, is a virtuoutic bass player and a talented composer of the unexpected. Besides NOMAS he is an active musician in Anders Greis Band and in his own quintet Stærke.
Carl Nyqvist – fiddle – from Sweden, is a "riksspelman" (national fiddler of Swedish traditional music). Carl has specialized in traditions from Western parts of Sweden where he grew up, and is a well-known musician in this area, where he is often also hired as a teacher.
Vidar Skrede – Hardanger-fiddle, fiddle, guitar – from Norway, is a outstanding artist through his own compositions and bands such as Geitungen, Stimenn and The Great Norwegian Guitar Quartet. He is also a steady carrier of his home tradition in Rogaland in South-West of Norway.
Olli Kari – accordion – from Finland, belongs to the new edge of the Finnish contemporary folk music. Recently Olli has explored jazz and rock music with among others Espoo Big Band conducted by Maria Schneider, and the rock band Umbra. Despite his young age, Olli has given concerts all over the world.
Pauliina Pajala – fiddle – also from Finland and the only girl in the band. She is a gifted musician and composer that have had a passion for the Finnish folk music from early age. She has played a lot for dancing and in bands like Blatentsaine, Thalamus and smaller duos.
Selected tracks from SoundCloud: